ERKAT Drum Cutters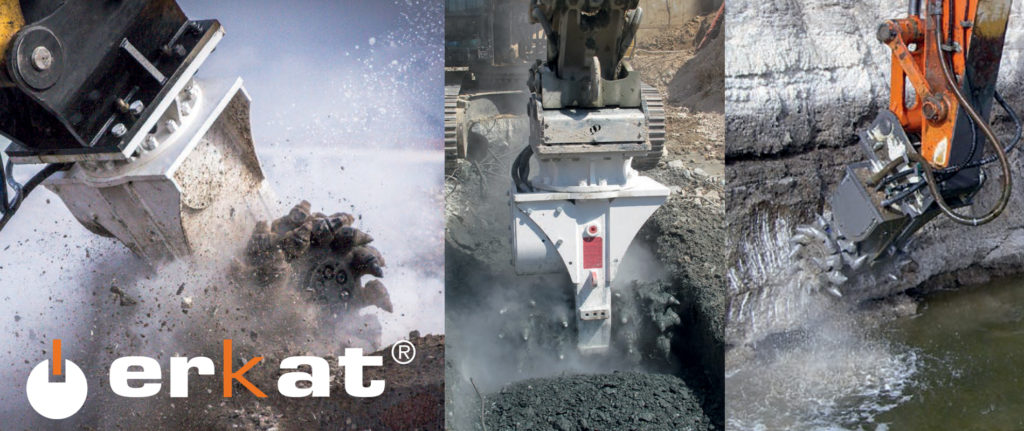 BA has been supplying the Atlas Copco branded Erkat drum cutters for several years now and following the acquisition of Erkat by Atlas Copco in 2017, the decision has been made to supply the drum cutters in the Erkat branding moving forward.
Erkat Drum Cutters are robust, strong, flexible and reliable that perform well under harsh conditions. With their low and quiet vibration feature, they make the prefect attachment for work in sensitive areas or restricted jobsites.
They are an excellent choice for rock or concrete wall and surface profiling, trenching, frozen soil excavation, soft rock excavation in quarries, demolition and dredging. The Erkat Drum Cutter be used underwater to a depth of 30m without additional installation, making them a versatile hydraulic attachment.
Erkat offer a complete range of both transverse and longitudinal drum cutters for excavators ranging from 3-150 tons. Contact BA today or click here to download the Erkat brochure.