Epiroc is a leading global productivity partner for the mining and infrastructure industries. With their cutting-edge technology, they are also able to develop and produce innovative, safe, and sustainable drill rigs, hydraulic breakers, hydraulic hammers, rock excavation, construction equipment, and tools.
Their strong focus on innovation has allowed them to become a leading force in automation, interoperability and fossil-free operations.
CONTACT US FOR EPIROC GEAR
Why We've Partnered with Epiroc
Innovation

 – Always creative, courageous and open minded, with the imagination to develop new ideas and the initiative to bring them to the market.

Commitment

 – Staying committed to meet and exceed expectations by staying connected to their customers, technology, and the environment.

Collaboration

– Believing in the importance of having a close collaboration with customers, colleagues, partners and other stakeholders.

Safety

 – Epiroc has cultivated a proactive safety culture where safety comes first and there is nothing more important.

Quality

– A focus on lifelong learning and the development of the people who work with the company.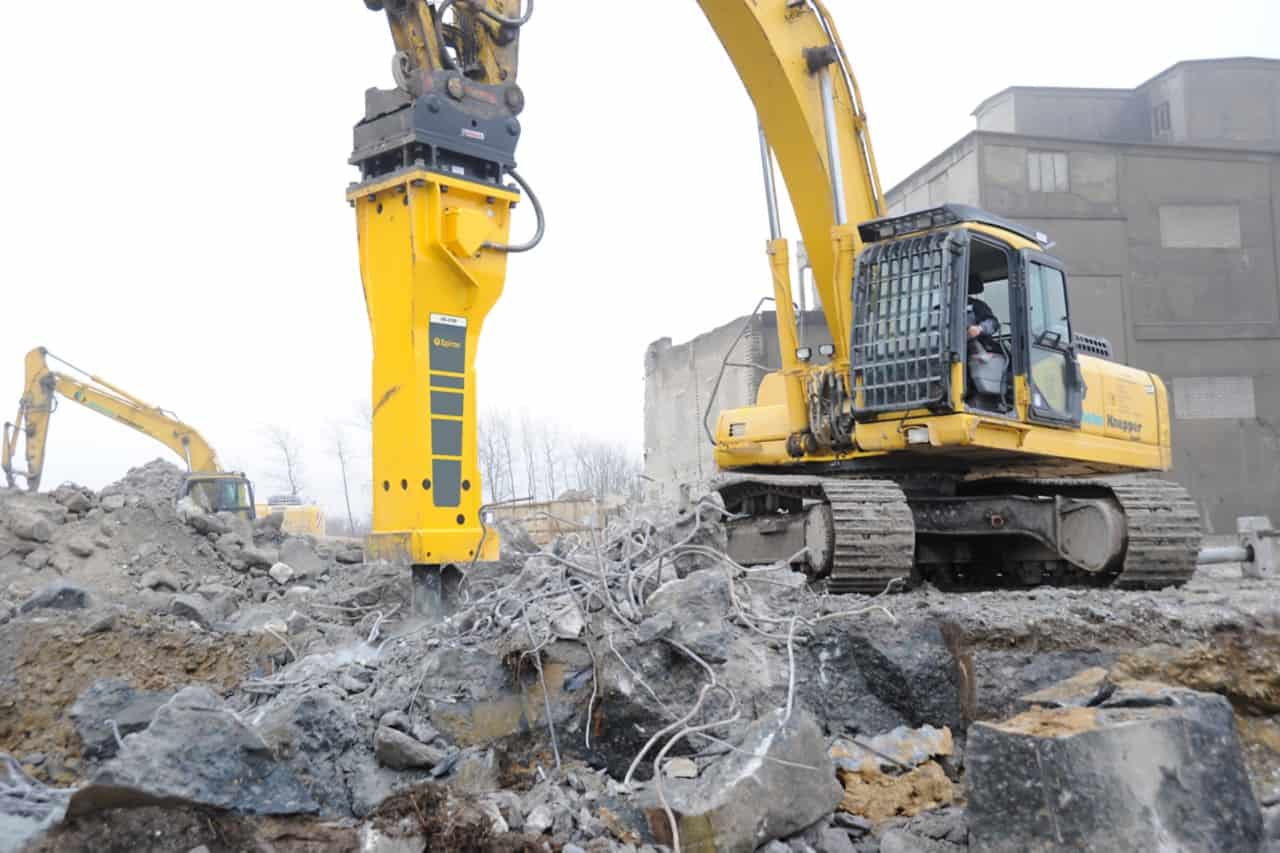 The Atlas Copco Story
Epiroc was part of the Atlas Copco Group, founded in 1873, until June 18, 2018 when Epiroc was distributed to the shareholders of Atlas Copco and listed on the stock exchange.
Around Australia, Atlas Copco has a large team of factory-trained technicians as well as well-stocked parts distribution centres. Some of their products include construction equipment, portable compressors and light compaction equipment, compressed air, vacuum pumps and gas equipment sales and rental, industrial tools and assembly systems.
Erkat in Australia
In 2017, Erkat was acquired by the Atlas Copco Group and moved to the Epiroc Group in 2018.
Erkat is a leading manufacturer with over 20 years of experience in the development, manufacturing and application of rock cutting excavator attachments.
BA Equipment Group (BAEG) Australia – Epiroc Distributors
BAEG is Australia's leading provider of hydraulic breakers, hammers, and equipment with offices in Perth and Queensland.  
BAEG Australia with over 2000sqm of workshop, multiple overhead cranes up to 25T capacity, purpose-built breaker service pits, and a huge range of stock, this facility is easily Australia's biggest attachment shop. BAEG's experienced teams and partnerships with brands like Epiroc-have enabled them to support their clients with the best service.
BAEG Western Australia
A leading provider of services and equipment for rock drilling, mechanical rock excavation, rock reinforcement, exploration drilling, and drilling equipment for water, energy, oil, and gas. They also supply related parts and service solutions for automation and interoperability.
Contact Details:
71 Prestige Parade Wangara Perth WA 6065
BAEG Queensland
Provides solutions for surface and underground challenges in the mining industry by integrating smart designs and innovative products together with scheduled planning and operational technologies for a safer and more productive mine.
Epiroc Brisbane can provide the support you need for short and term goals in the mining and construction industry, in Australia and offshore.
Contact Details:
76 Dulacca Street Acacia Ridge Brisbane QLD 4110
Attachment Experts Since 1987. Get In Touch!